'Obey': Film Based on Chris Hedges' 'Death of the Liberal Class' – YouTube.
Welcome to the corporation state.


"I have seen the future and it is murder"   Leonard Cohen.
Chris Hedges does portray a dark, scary, catastrophic future. Humanity is pretty much doomed. Nothing less than the collapse of society at an unprecedented level: Mass spread poverty, mass revolutions, popular revolts, rise of the violent ultra right-wing, violence, murder, and mayhem. You get the idea.
Yet, he offers some spark of hope.   Lou
British filmmaker Temujin Doran has released a new movie that is based on the book "The Death of the Liberal Class" by Truthdig columnist Chris Hedges.
The film, titled "Obey," explores the rise of the corporate state and the future of obedience in a world filled with unfettered capitalism, worsening inequality and environmental changes.
Warning: Viewers may find some of the clips in the film disturbing.
Metanoia: A New Vision of Nature (a film about life, evolution and intelligence)
Welcome To The New World Order (Full Length HD Film) 1/2 – YouTube.
Part two
The Underground – A Hidden Reality and The True Story of Phil Schneider.mp4 – YouTube.
Phil Schneider died in 1996. Previous to his death he had been on tour across the United States speaking out about various subjects including his involvement with building a secret underground base in Dulce, New Mexico for the military. During this time, he said to have had an encounter with a violent E.T race in the late 1970′s which would change his whole world reality immediately after. This documentary explores some of the information Phil Schneider spoke about to the public in the 1990′s by examining each claim in detail with expert opinions from Richard Dolan, Richard Sauder, Neil Gould and Cynthia Drayer (Phil's Ex-Wife).
In this documentary you will find never before published photo's of Phil's Autopsy, documents about the Philadelphia Experiment from Oscar Schneider's files (Phil's father) and a very well explained background about Underground Bases.
For more information – http://exonews.org/the-underground-a-…
28 Mar 2012
"Placebo: Cracking the Code" – YouTube.
Fascinating documentary about the science and psychology of placebos, centered on a gathering of the Harvard Placebo Study Group at a remote cottage in Ireland. 
Valery Malkov made the headlines when he fell out of a train in Siberia in -40 degrees Celsius wearing practically nothing, ran for 30 minutes to the next station and survived. We explore how human body reacts and adapts to cold and meet enthusiasts who subject themselves to extreme temperatures.
18 Mar 2013
PLACES THAT DONT EXIST: SOMALILAND (episode 1 of 5) – YouTube.
Debunking the paleo diet: Christina Warinner at TEDxOU – YouTube.
SATURDAY MORNING CARTOONS: JESSE VENTURA CONSPIRACY THEORY- PLUM ISLAND
Jesse Ventura Conspiracy Theory – Plum Island Part 1 of 4 – YouTube.
Germs, disease, bio-terror conspiracy, and more tales of doom that raises the hairs on your head…
Jesse storms Congress to find out if the government is conducting bio-warfare experiments at the mysterious Plum Island Animal Research Center off the coast of Long Island. The center began as a bio-warfare lab run by former Nazi scientists, and it has been blamed for spreading diseases and viruses throughout the mainland, including African swine flu and Lyme disease.
16 Oct 2010
THE PHASE
Doc THE PHASE. Who stunted human development? – YouTube.
Alien abductions, religious miracles, lucid dreaming…could these be explained by this Phase ?
Feb 20, 2013
"It's an astounding coincidence: in the absolute majority of accounts of the supernatural, be they biblical miracles or paranormal phenomena, the protagonist had been falling asleep or waking up at the crucial moment. As a result, there is something out there that has forever altered human history and culture — something we know nothing about.
What are they keeping from us? Who stunted human development and who has something to gain from that? What's hidden inside each and every one of us — and what does it hold for the future?"
THE PHASE (2013, 33 minutes)
A documentary film by Michael Raduga
END CIV Resist Or Die (Full) – YouTube.
This war against nature should be seen as the third world war.
The world right now is very frightening.
Civilization is savage.
Ecological apocalypse: More species have disappeared within the last 100 years than in 65 million years.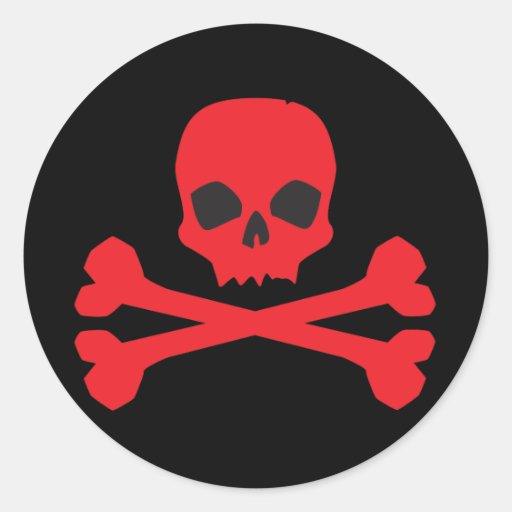 Prisoner X – Israel – YouTube.
What were this man's secrets that Israel went to extraordinary means to isolate him and kill him with extreme prejudice ?
Related articles
The Mafia Is Trashing Italy… Literally (Part 1) – YouTube.
The UFO Experience (2013) a film by Antonio Racciano – YouTube.
Mar 11, 2013
Antonio Racciano Productions
https://sites.google.com/site/antonio…
The UFO Experience (2013) a film by Antonio Racciano
UFO Documentary (2013) A comprehensive study and compilation of the clearest video footage of UFO's seen to date. Scientific proof, eyewitness testimony, celebrity sightings and shocking Space Shuttle UFO experiences never before seen on film, shown and analyzed for the first time. This film will make even the worst skeptics into believers.
101 Reasons to Go Vegan – YouTube.
presented by James Wildman of the Animal Rights Foundation of Florida.
IRELANDS GANGLAND EPISODE 1 – YouTube.
Sep 12, 2012
Category
EPISODE 2 – http://www.youtube.com/watch?v=UpXzAj…
Feb 27, 2012
Future of Food – Part 1: India
In the past year, we have seen food riots on three continents, food inflation has rocketed and experts predict that by 2050, if things don't change, we will see mass starvation across the world. This film sees George Alagiah travel the world in search of solutions to the growing global food crisis.
From the two women working to make their Yorkshire market town self-sufficient to the academic who claims it could be better for the environment to ship in lamb from New Zealand, George Alagiah meets the people who believe they know how we should feed the world as demand doubles by the middle of the century.
George joins a Masai chief among the skeletons of hundreds of cattle he has lost to climate change and the English farmer who tells him why food production in the UK is also hit. He spends a day eating with a family in Cuba to find out how a future oil shock could lead to dramatic adjustments to diets. He visits the breadbasket of India to meet the farmer who now struggles to irrigate his land as water tables drop, and finds out why obesity is spiralling out of control in Mexico.
Back in Britain, George investigates what is wrong with people's diets, and discovers that the UK imports an average of 3000 liters of water per capita every day. He talks to top nutritionist Susan Jebb, DEFRA minister Hilary Benn and Nobel laureate Rajendra Pachauri to uncover what the future holds for our food.
THE SCIENCE OF CANNABIS
Aug 11, 2011
Clearing the Smoke, reveals how cannabis acts on the brain and in the body to treat nausea, pain, epilepsy and potentially even cancer.
Extensive interviews with patients, doctors, researchers and skeptics detail the promises and the limitations of medicinal cannabis. Even though the video has an American perspective, marijuana use is illegal throughout many countries of the world for reasons that are not clear.
This video is important because it mainly investigates the scientific basis underlying the medical benefits of marijuana use instead of focusing on the social, political and legal hysteria that have been attached to it.
The paper mentioned in this video, Marihuana Reconsidered, was published in book form. The author, Dr Lester Grinspoon, is the world's leading authority on marijuana. In this book, Dr Grinspoon examines — and debunks — many of the common misconceptions about marijuana.
MontanaPBS Presents: Clearing the Smoke: The Science of Cannabis.
http://www.watch.montanapbs.org/video/182522376­1/
Web Warriors
A hot summer afternoon in the northeast. Residents of New York and Toronto look forward to the weekend. No one could predict what is about to happen.
In a matter of seconds, 50 million people simply fall off the grid. Phone lines and water systems fail, and thousands of people are trapped in elevators and subways. It is August 14th 2003, and the largest blackout in North American history causes 6 billion in damages. The official cause? Overgrown trees on power lines. But there's more to this story than troublesome trees.
Just three days earlier on August 11th someone somewhere released one of the most damaging computer viruses ever written: Blaster. It was probably the biggest attack against the Internet ever.
Mikko Hypponen is one of the world's most respected virus hunters. It is here at F-Secure, an anti-virus lab based in Helsinki, that he and his team first identify Blaster when it hits the Internet. What Astonished Mikko is the impact the virus has on the physical world. Blaster was the first worm that really showed that an attack like this can affect society and normal life.
http://topdocumentaryfilms.com
Watch the full documentary now
Genetic Roulette – The Gamble of our Lives
Are you and your family on the wrong side of a bet?
When the US government ignored repeated warnings by its own scientists and allowed untested genetically modified (GM) crops into our environment and food supply, it was a gamble of unprecedented proportions. The health of all living things and all future generations were put at risk by an infant technology.
After two decades, physicians and scientists have uncovered a grave trend. The same serious health problems found in lab animals, livestock, and pets that have been fed GM foods are now on the rise in the US population. And when people and animals stop eating genetically modified organisms (GMOs), their health improves.
This seminal documentary provides compelling evidence to help explain the deteriorating health of Americans, especially among children, and offers a recipe for protecting ourselves and our future.
May 18, 2012
Aside from literally sleeping in feces, these people are dodging rats, flash floods and drug addicts. What's worse, the sewer dwellers are constantly under attack by local "death squads," who fire open rounds and pour gasoline into their underground homes, then set them ablaze.
Hosted by Thomas Morton | Originally released in 2007 at http://vice.com
Living in the Sewers of Colombia – YouTube.
From  Food Inc:

In Food Inc., filmmaker Robert Kenner lifts the veil on our nation's food industry, exposing the highly mechanized underbelly that has been hidden from the American consumer with the consent of our government's regulatory agencies, USDA and FDA. Our nation's food supply is now controlled by a handful of corporations that often put profit ahead of consumer health, the livelihood of the American farmer, the safety of workers and our own environment. We have bigger-breasted chickens, the perfect pork chop, herbicide-resistant soybean seeds, even tomatoes that won't go bad, but we also have new strains of E. coli—the harmful bacteria that causes illness for an estimated 73,000 Americans annually. We are riddled with widespread obesity, particularly among children, and an epidemic level of diabetes among adults.

Featuring interviews with such experts as Eric Schlosser (Fast Food Nation), Michael Pollan (In Defense of Food: An Eater's Manifesto) along with forward thinking social entrepreneurs like Stonyfield's Gary Hirshberg and Polyface Farms' Joel Salatin, Food, Inc.reveals surprising—and often shocking truths—about what we eat, how it's produced, who we have become as a nation and where we are going from here.
What the bleep do we know ? A classic to be.
This is the story of one man's determination and skill in filming some of Africa's most dramatic animals. For eight years in Kruger National Park, Jurgen Jozefowicz filmed a single pride of lions, gaining the trust of the dominant male.
Published on Jun 20, 2012
Swansea Love Story: An award-winning look at a generation lost to heroin, as told through the tragic love story of Amy and Cornelius.
In 2009, Swansea drug agencies reported a 180 percent rise in heroin use, and it's visible on the city's streets. Early one morning we meet a young, homeless couple named Amy and Cornelius in a city centre alley. As heroin-addicted alcoholics, they're smack in the middle of two of South Wales's most harrowing epidemics.
Originally aired on VICE in 2010: http://www.vice.com/rule-britannia/rule-britannia-swansea-full-length
Directed and produced by Andy Capper and Leo Leigh.
Teenage Heroin Epidemic – YouTube.
What in the world are they spraying ?
By now everyone has seen crisscrossing streaks of white clouds trailing behind jet aircraft, stretching from horizon to horizon, eventually turning the sky into a murky haze.
Our innate intelligence tells us these are not mere vapor trails from jet engines, but no one yet has probed the questions: WHO is doing this and WHY. With the release of this video, all of that has changed.
Here is the story of a rapidly developing industry called Geo-engineering, driven by scientists, corporations, and governments intent on changing global climate, controlling the weather, and altering the chemical composition of soil and water – all supposedly for the betterment of mankind.
Although officials insist that these programs are only in the discussion phase, evidence is abundant that they have been underway since about 1990 – and the effect has been devastating to crops, wildlife, and human health.
We are being sprayed with toxic substances without our consent and, to add insult to injury, they are lying to us about it. Do not watch this documentary if you have high blood pressure.
1 of 7 What in the world are they spraying? (Chemtrails) www.realityzone.com/whatspray.html – YouTube.
What is Genetically Modified Food? – YouTube.
The Afterlife Investigations
Aug 16, 2012
From UFOTV®, accept no imitations. Breakthrough scientific evidence for the afterlife. The Scole Experiments. For five years a group of mediums and scientists witnessed more phenomena than in any other experiment in the history of the paranormal, including recorded conversations with the dead, written messages on sealed film, video of spirit faces and even spirit forms materializing. These experiments may finally convince you there is life after death. The scientific team in change of overseeing these experiments include world renowned Cambridge Scientist – Dr. Rupert Sheldrake, Dr. David Fontana and Researcher Montague Keen who died during the filming of the documentary.
The Fort Fisher Hermit
Robert E. Harrill, The Fort Fisher Hermit, spent 17 years under the stars and scrub oaks of Fort Fisher, North Carolina.
Surviving off the land and the contributions from thousands of visitors, the Fort Fisher Hermit became one of the areas largest tourist attractions.
But Robert's new life wasn't as idyllic as he made it out to be, and his untimely death is marked by mystery and controversy.
This film examines the reasons that led him to become a hermit, his growing popularity, and the mysterious circumstances surrounding his death.
How Stress Can Cause Disease, Gabor Mate
May 9, 2012
Dr. Gabor Maté talks about how hidden stress from childhood and beyond can impact overall health and even evoke diseases like cancer and multiple sclerosis.
How to get away with stealing
This short documentary looks at how easy it is to make fake passports and scam the rich into trusting you with thousands of dollars.
If the fraud industry were its own country, it would have the fifth strongest economy in the world, just ahead of the UK.
Meet the fraudsters who're making a killing from the fastest growing crime on Earth.
VICE showcases the British fraud industry and the unapologetic mindset of the type of people who turn to that life to make a living.
It's interesting to see it from their perspective, but it's nothing short of violating to know that these are the types of people who think identity theft, credit damage and stealing are viable ways to make a living.
When We Grow…This Is What We Can Do
WHEN WE GROW, This is what we can do (Full Documentary) – YouTube.
by Finegold2
on 21 Feb 2011
"When We Grow…This Is What We Can Do" is an educational documentary concerning the facts about cannabis. In this feature length documentary we explore everything there is, from industrial hemp to medicinal cannabis use, from the origins of cannabis prohibition to the legality of growing equipment.
A film by Seth Finegold and presented by Luke Bailey.
Featuring Interviews with:
Professor David Nutt (Head of the Independent Scientific Committee on Drugs)
Mr Peter Reynolds (Head of CLEAR UK, formerly the Legalize Cannabis Alliance)
Ms Sarah Martin (Medicinal cannabis patient)
Related articles