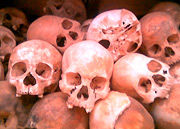 World Man-Made AIDS Day – December 1.
By Alan Cantwell, MD
©Copyright 2013
11-29-13
The AIDS epidemic in America rarely makes headlines anymore. In the mind of the public the disease, which officially started in June 1981,  is still believed to be a sexually-transmitted disease mostly affecting male homosexuals, drug addicts, prostitutes and promiscuous people. According to the Henry J Kaiser Foundation (March 22, 2103),  there are an estimated 1.8 million people in the U.S. who have been infected with HIV;  and over 650,000 people have died of the disease.
Every December 1, we commemorate World AIDS Day as an opportunity to learn the facts about HIV/AIDS and put knowledge into action. This year (2013) there are 34 million people worldwide estimated to be living with AIDS/HIV. Twenty-two million have already died.
How did this happen?  In my view,  the media and the AIDS establishment have never revealed to the public important facts concerning the epidemic and its origin. We are repeatedly told that HIV/AIDS  in the U.S.A,  came from Africa. But how is that sexually and biologically possible? How could a supposedly black African heterosexual disease (that  scientists claim has been around for decades or centuries in Africa)  suddenly transform itself into an exclusively white male homosexual disease in America in 1981, at a time when  an AIDS epidemic was unknown in Africa?
Is AIDS, in reality, a man-made disease originally produced by human experimentation or human error? Could the bio-engineering of dangerous viruses that preceded the "gay plague" be responsible for the origin of AIDS? In view of covert and unethical government-sponsored human vaccine and radiation experiments that preceded AIDS, is it fair to blame gays, blacks and chimpanzees for a disease that could have been started by vaccine programs utilizing gays and blacks as guinea-pigs? Is there an AIDS cover-up?
There  is strong evidence to suggest that HIV/AIDS is indeed a man-made disease, and it is time to "rewrite history" to include long-forgotten and suppressed facts about AIDS and its origin.
Since the beginning of  AIDS  there have been persistent rumors that the disease was man-made, and that HIV was deliberately "introduced" into the American gay and the African black populations as a germ warfare experiment. This  so-called conspiracy theory was quickly squelched by virologists and molecular biolologists, who blamed primates in the African bush and human sexuality for the introduction and spread of HIV.
In the fall of 1986 the Soviets shocked the world by claiming that HIV was secretly developed at Fort Detrick, the U.S. Army's biological warfare unit. Although the claim was eventually dismissed as "infectious propaganda", Russian scientists had indeed worked hand in hand with scientists in the transfer of primate viruses and virus-infected tissue into various animal species (including monkeys and chimps) in the decade before AIDS appeared. However, with improved international relationships, the Russian accusation vanished. Although evidence supporting the man-made theory has never been seriously considered and reported by the  major U.S. media, the theory continues to be ridiculed.
Creating AIDS in animals before the epidemic
Lost in the history of AIDS is evidence pointing to HIV as a virus whose origin traces back to animal cancer retrovirus laboratory experimentation in the "pre-AIDS" years of the 1960s and 70s.
Conveniently overlooked is the series of outbreaks of AIDS-like epidemics that broke out in U.S. primate centers, beginning in 1969. A decade before AIDS, the first of five recorded epidemics of "simian AIDS" erupted in a colony of stump-tailed macaques housed in a primate lab at Davis, California. Most of the macaques died. Two types of primate immunodeficiency viruses were eventually discovered as the cause. In 1974 veterinarians actually created an AIDS-like disease when newborn chimps were removed from their mothers and weaned exclusively on virus-infected milk from cows infected with "bovine C-type virus." Within a year the chimps died of leukemia and pneumocystis carinii pneumonia (the "gay pneumonia" of AIDS). Both diseases had never been observed in chimps before this virus-transfer experiment. Scientists still hunt for "ancestor" viruses of HIV in primates  in the African wild, but they  ignore the immunosuppressive primate viruses that were transferred between species in  laboratories  before AIDS erupted.
The gay vaccine experiments that preceded AIDS (1978-1981)
Scientists also discount any connection between the official outbreak of AIDS in 1981 and the experimental hepatitis B vaccine program (1978-1981) at the New York Blood Center in Manhattan that used gays as guinea pigs shortly before the epidemic. Researchers claim HIV incubated in Africa for more that a half century until AIDS broke out there in 1982. However, in the U.S. there was no incubation period for gay men. As soon as homosexuals signed up as guinea pigs for government-sponsored hepatitis B vaccine experiments, they began to die with a strange immunodeficiency  of unknown origin. The hepatitis B experiments began in Manhattan in the fall of 1978; the first few cases of AIDS (all young gays from Manhattan) were reported to the CDC in 1979.
Scientists have also failed to explain how a brand new herpes virus was also introduced simultaneously  into gays, along with HIV, in the late 1970s. This herpes virus is now believed to be the cause of Kaposi's sarcoma, the so-called "gay cancer" of AIDS. Before AIDS, Kaposi's sarcoma was never seen in healthy young American men. Identified a decade after HIV, in 1994, this KS-causing herpes  virus is closely related to a primate cancer-causing herpes virus extensively studied and transferred in animal laboratories in the decade before AIDS.
Full article: